Networking, Windows Server and Cloud Fundamentals
---
Kurumsal olarak planlayabileceğiniz bu eğitimle şirketiniz/takımınız çalışanlarının gerçek potansiyelini ortaya çıkarın. Bu eğitimin içeriğini ihtiyacınıza özel olarak düzenlemek için bizimle iletişime geçin.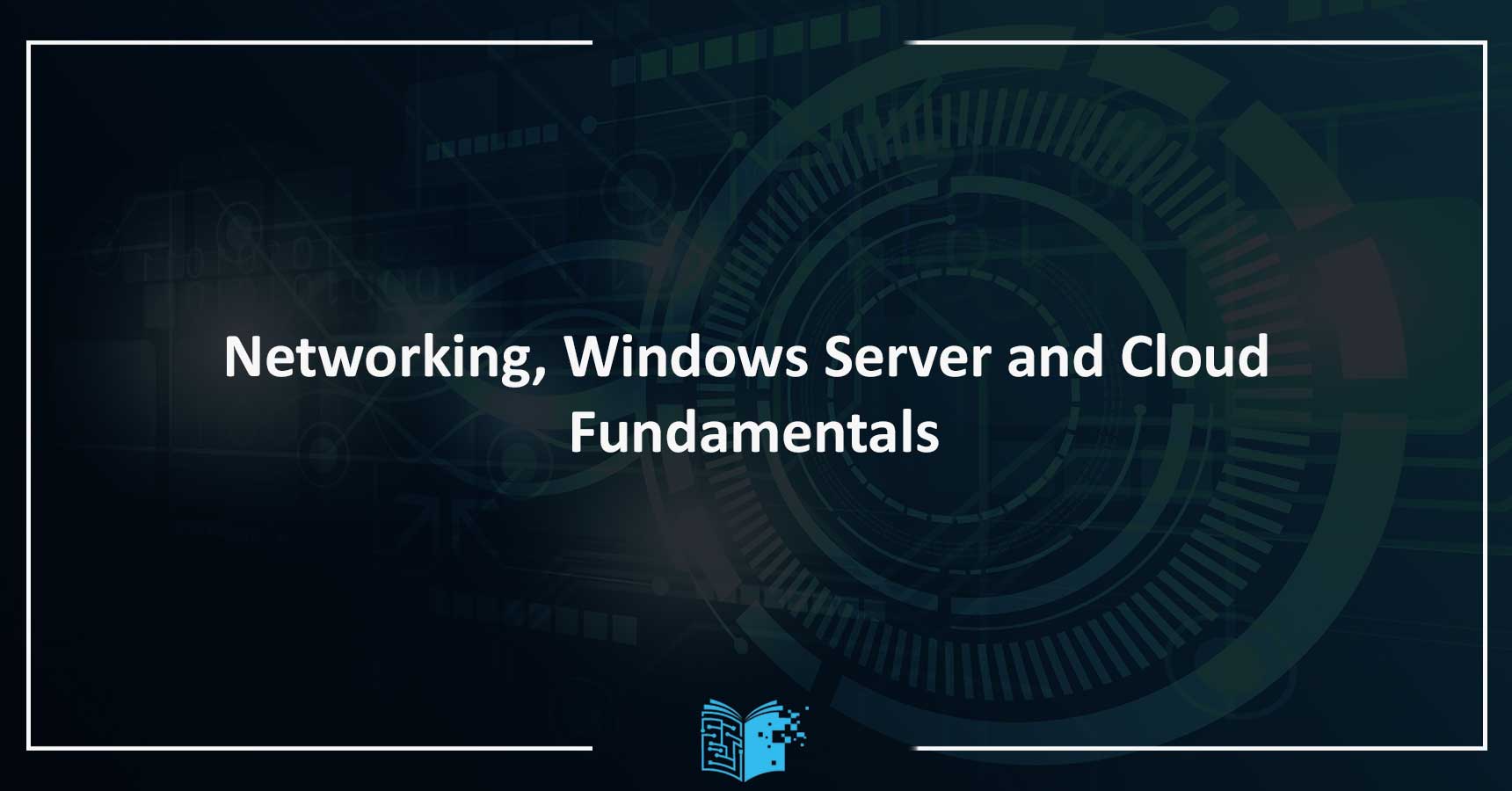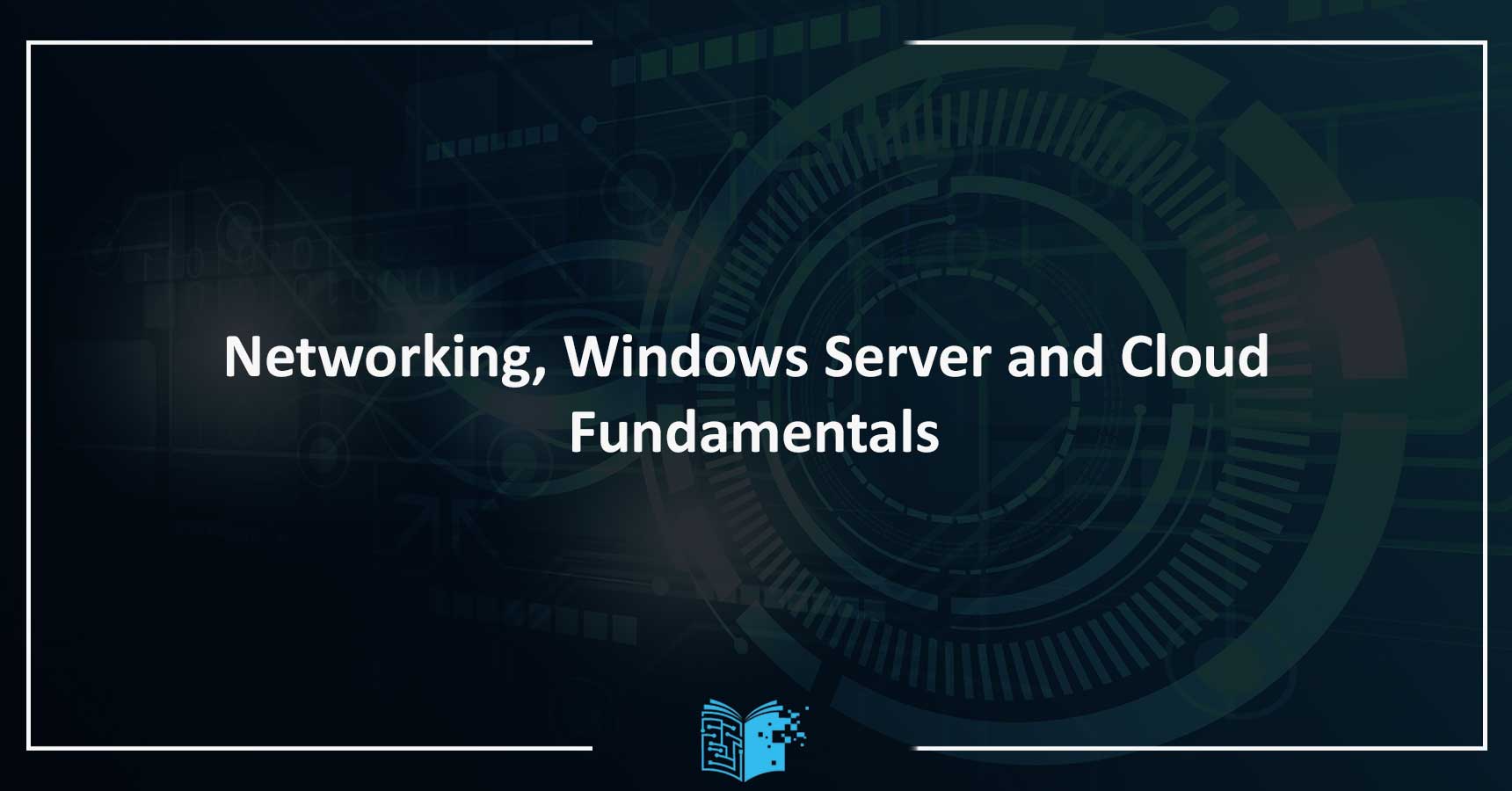 Eğitim Süresi:
5 Gün (30 Saat)
Module 1: Networking Fundamentals
Network basics, Network architectures

OSI Model and TCP/IP protocol suite
What are hubs, switches, routers?
How is data forwarded through a network?
IP addresses, IP subnetting
Cabling and network topologies
Ethernet basics, TCP and UDP
Plan and implement an IPv4 network, VLANs
Module 2: Installing, upgrading, and migrating servers and workloads
Introducing Windows Server

Preparing and installing Server Core
Preparing for upgrades and migrations
Migrating server roles and workloads
Windows Server activation models
Module 3: Configuring local storage
Managing disks in Windows Server

Managing volumes in Windows Server
Module 4: Windows Server Active Directory
What is Active Directory

Installing and Configuring Active Directory
Implement Domain Name System (DNS)
Module 5: Working with Active Directory
Computer, Group and user accounts

Implement and manage Group Policy Objects (GPOs)
Manage user settings by using GPOs
Module 6: Installing and configuring Hyper-V and virtual machines
Installing Hyper-V

Configuring storage on Hyper-V host servers
Configuring networking on Hyper-V host servers
Configuring Hyper-V virtual machines
Managing virtual machines
Module 7: Popular Windows Network Services and Applications
Windows Server 2016 File and Print Services

Implement Dynamic Host Configuration Protocol (DHCP)
Backing up and restoring by using Windows Server Backup
Module 8: Managing, monitoring, and maintaining virtual machine installations
Overview of Windows PowerShell

Overview of Windows Server 2016 monitoring tools
Using Performance Monitor
Monitoring event logs
Module 9: Microsoft Office 365 Services
Describe cloud concepts

What is Office 365 services
How to enable Office 365 services
Module 10: Explore Azure Cloud Fundamentals
Overview of Cloud Concepts (Public, Private and Hybrid cloud)

Azure Subscriptions, licenses, and billing
Create an Azure account, VM, Network and Storage
Bu eğitimi dilediğiniz zaman şirketinize/ekibinize özel olarak planlamak için bizimle iletişime geçin.
BENİ ARA
Eğitim ve danışmanlıklarımız hakkında bilgilendirmek için sizi arayalım
Sıkça Sorulan Sorular
Farklı kurumlarda çalışan katılımcılardan oluşan belirli tarih aralıklarında gerçekleşecek olan eğitimlerdir.
Kurumsal olarak şirketinize özel istenen tarihlerde şirket çalışanlarının katıldığı bir eğitim türüdür.
Sadece kapalı sınıf şirkete özel (kurumsal) eğitimlerde eğitim içeriği ihtiyacınıza göre özelleştirilebilmektedir.
İster açık sınıf, ister kapalı sınıf şirketinize özel olarak düzenlenen eğitimlerde katılımcı adına düzenlenen eğitim adı, eğitim tarihleri gün ve saatleri, eğitmen adından oluşan ömür boyu erişilebilir dijital sertifikalar verilecektir.